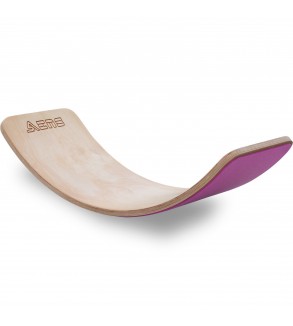 WavyBoard - Balance Board
*Rocking on the Wavy Board works directly on their vestibular organ which plays an essential role in the relationship between our body, gravity & the physical world.
*It provides us with information about where our body is in space.
*A perfect tool for overall physical development in a growing child.
*The wavy board can be used from 2+ years up to any age as it can take up to 250 kgs!
*It's made from the highest quality birch plywood and finished with a non-toxic high resistant oil.
visibility
View